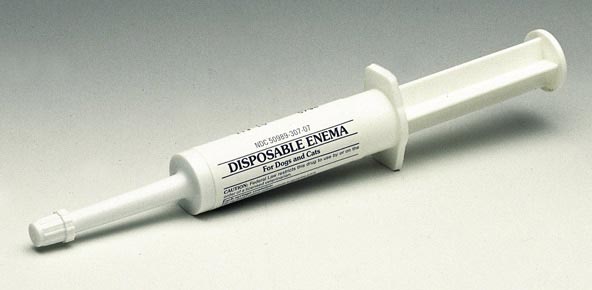 Click here for MSDS
Active Ingredients:
:
Each mL contains: 250 mg of dioctyl sodium sulfosuccinate in glycerine U.S.P.
Indications:
For use as an aid in the relief of constipation. For the relief of impaction caused by hard fecal masses in dogs and cats. Lubricates and softens stool.
Dosage and Administration:
Gently insert the flexible nozzle into the rectum and press the plunger to express the contents. In resistant cases, the treatment may be repeated in one (1) hour.
Cautions:
Federal law restricts this drug to use by or on the order of a licensed veterinarian.
KEEP OUT OF REACH OF CHILDREN.
FOR VETERINARY USE ONLY.
Presentation:
12 mL syringes.
VEDCO - 11/10/98.1